Skyjed guides you through a step-by-step review and assessment of your product for product success. A Skyjed Driver is a prompt for information or product rating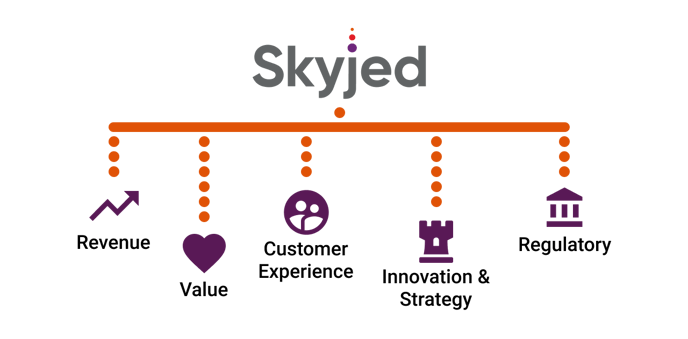 Driver 1: Regulatory trends
This details a pipeline of emerging regulatory trends that may impact your product strategy in the future. Explore the trends, challenges and opportunities that will impact your product. The pace of regulatory change and community expectation around product trust will continue to increase. Gather information about national and international trends.
Driver 2: Product obligations
This details your product legal and regulatory obligations. These obligations are best captured at the design phase and monitored throughout the product lifecycle. Conduct a review of your product obligations with expert input from legal and regulatory teams. Setting product regulatory obligations starts with identifying the target market person for your product. Identify and restrictions or conditions on providing your product to your customer. It helps to identify a 'negative target market' that is a customer persona that your product does not meet the needs and fair value for your product.
Driver 3: Design requirements
This details a design requirement statement for your product and target market persona. Review triggers are events and circumstances that would reasonably suggest that the target market persona for your product is no longer appropriate.
Driver 4: Negative target market
This details a statement of a target market or customer persona that you product is not suitable. Best practice product governance has evolved to providing fair value to your customers, monitoring and reviewing those customers that you product should not be marketed or sold to.
Driver 4: Launch-ready checklist
Skyjed recommends you use a launch-ready check list to collaborate with your virtual team and ensure alignment. The sample check-list is provided in your Sample telecommunication product and in the Guide in the Skyjed Resources Centre. We find the check-list is useful for new product or feature launches, price increases or change in service model.