Welcome to Skyjed! We're so glad you're here. Let's get started!
Get started in 3 easy steps:
Sign up and get going
Create your product
Build your team
Where to from here?
Publish your product snapshot
Set and track your action plans
Drive improvement and manage risk
Sign up and get going
Click the "REGISTER" tab
Enter your name, organisation, email address and choose a password.
Read and agree to the Terms of Use
Click "SIGN UP".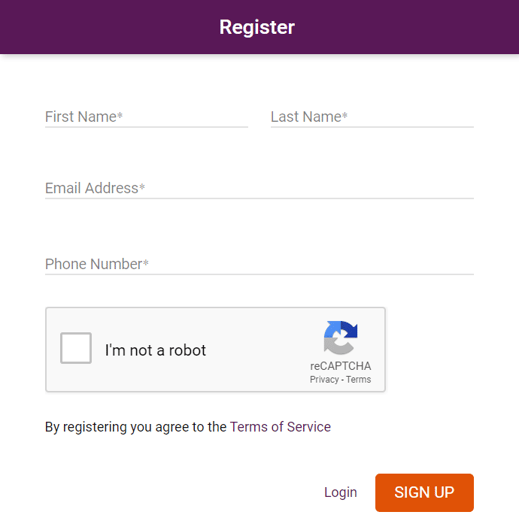 We'll send an email confirmation to the address you gave us and you are ready to go.
! Don't forget to validate your email address via the link in our email
Create your product

Products are what Skyjed is all about. We'll help you manage your product lifecycle and allow you to realise the most from your idea.
Sign in to your new Skyjed Dashboard using https://app.skyjed.com/login
Click the Add Product button

Give your product a name and description.
Link your product to a portfolio and assign a Team to look after it. Optionally add extra team members.
Choose the status of your product from the drop-down list. [either Planning, Development,Commercialisation, Active, Existing, Closed or Archived]
Click "CREATE"

Build your team

When you signed up, you created an account for yourself as the "Owner" of your product.
You will want to add some team members to assist you by collaborating on your product and help solve challenges in real time.
Level of access
Every team member in Skyjed has a role, and each role has a different level of access. Skyjed has application roles and team membership roles. The Skyjed application roles are all about managing the application, account and billing. The Skyjed team membership roles are team roles in your Skyjed 360 worskspace.
Super User – The Super User has the ability to run reports across all product, plus everything that a Standard user has.
Standard User – Full access to the Skyjed application. You can be one of four standard roles - Product Owner, Contributor, Report Viewer and Product Leader.
Advisor – Ability to run reports across all products but cant undertake any activity. Ideal for consultants, Board members, Advisory Boards or Investors.
Administrator - Full access to the application plus access to the application administration
Super Admin - Everything that the Admin has plus Skyjed's account and billing management.
Building Virtual Team

You decide who can contribute and how much control you wish to delegate. Ideal for remote and virtual working.

Now, it's time to decide who will collaborate with you in your virtual team:
From your Skyjed Dashboard, Click the Settings button.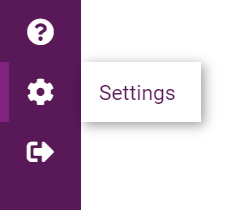 Select Users for a list of current users.
Click "INVITE USER" [action button]Fill in the user's Email address and choose a Role from the drop-down list.
We'll send an email invitation to the address you entered.
Select Teams for a list of your current teams.
Hover over the Product Team and click More [screenshot of dots].

Click "ADD TEAM MEMBERS" and select your newly invited user.! You can add the user to a team before they confirm their email address

Click "UPDATE"

Congratulations inviting this user will grow your Skyjed product team.
Now it's time to move on to your product snapshot.
Define your product and Health-check your product.

When you created your product, Skyjed will setup a framework of categories to help you design and monitor your product; and determine the health-check index of your product. We call these categories "domains". Our health-check index is based on domains and drivers , an assessment of your target market, your competitors and other influencing factors such as value proposition, business costs and customer journey.
Skyjed Domains and Driver Framework
Skyjed uses the following domains to generate your product health-check index rating:
Revenue
Value
Customer Experience
Innovation and Strategy
Regulatory

Within each Domain are the Skyjed Design and Audit Drivers. Drivers are indicators of commercial success and are presented as a blueprint or board where you capture, analyse and present data. Our drivers cover all the information, step by step, that you need to complete a review of your product.
! You can tailor our blueprint drivers to your needs by marking unnecessary drivers as
"Not Applicable"

Let's add some information about your product:
From the Skyjed Dashboard. click your product in the Product Strategy Summary.

Skyjed automatically jumps to the product description and pricing driver.
Click "Product description" and detailed information about your product. Either press "tab" or click in the pricing column to change sections.
To add more information, click "ADD ROW"

Change the status of your driver to "Started" using the drop-down at the top right.


Click through the drivers of each domain to add your product-specific information and flag drivers as Started, Not Applicable, Gap (not done yet) or Done. This gives you an at-a-glance idea of where your product definition is up to.

Once your product is defined in the Skyjed framework it's time to Publish your product snapshot:
From the Skyjed Dashboard, click the "PUBLISH" button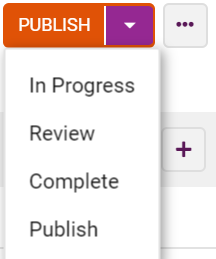 When asked, confirm you wish to publish an audit by clicking "YES".

Congratulations!
You have published the first Skyjed Audit of your product!

Now you should review the INSIGHTS and REPORTS and create action plans to mitigate any issues identified.

For more information on refining your product strategy, please see the Skyjed video tutorials in our Resource Centre or the Skyjed user manual for a detailed read.